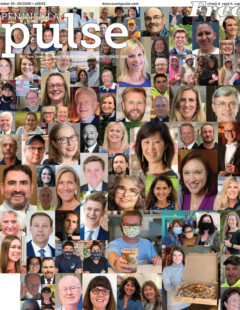 The Peninsula Pulse: 36,000 copies of Door County's own newspaper delivered free every week of to over 26,000 Door County households and 750 businesses.
The Peninsula Pulse debuted with 1,000 copies on May 24, 1996 as an eight-page arts and entertainment periodical.
We publish 52 issues per year. The paper has grown to a circulation of over 26,000 in peak season. Every mailbox in Door County receives the Pulse for free each week, in addition we deliver to 750 businesses from Kewaunee to Washington Island for free pick up. The Peninsula Pulse is free to all.
Though the Pulse is one of an increasingly rare breed of independent, locally owned media outlets, it has thrived in a marketplace largely dominated by media giants. And, it is increasingly recognized as the voice of the Door County community. The Peninsula Pulse is the legal paper of record for all of Door County.
---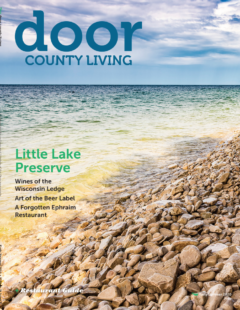 Door County Living is a beautiful glossy magazine, with 35,000 copies delivered FREE 5 times a year to all mailboxes in Door County. In addition we deliver to 750 businesses from Kewaunee County north to Washington Island.
Door County Living was launched in 2003 as a free magazine with the intent of telling the stories of Door County culture and lifestyle; the places and people who call Door County home.
Within the last decade content has more than doubled, covering the following topics in each issue:  Features, History, Habitats, Topside, Art Scene, Cameos, Outside In Door, Fairways, On Your Plate.  You can also find an up to date Restaurant Guide in each issue.
---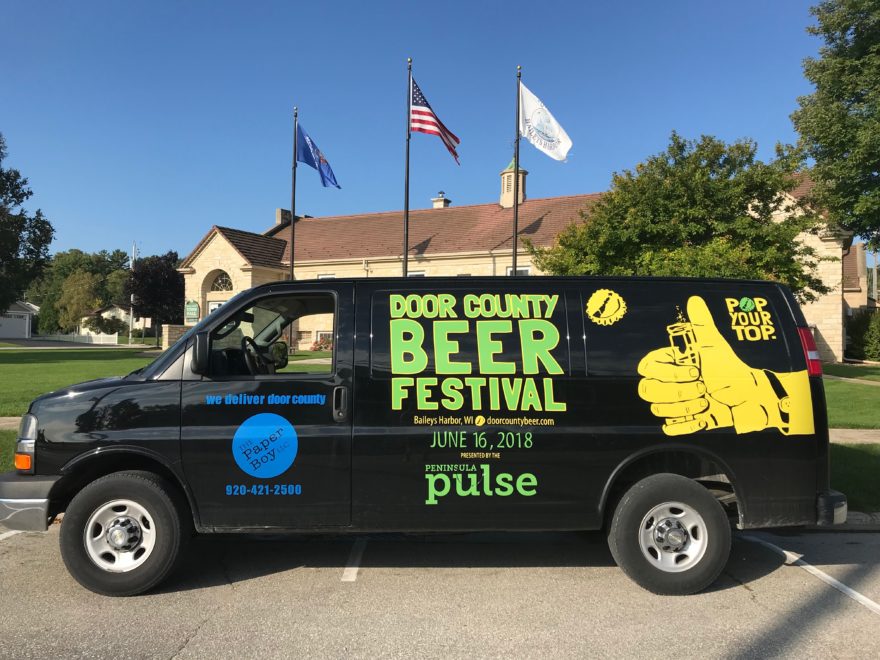 The Paper Boy distributes our publications throughout the county, as well as filling 150 rack card stands from Washington Island to Algoma.
Paper Boy was born in 2005 from the need to distribute the Peninsula Pulse and Door County Living to all of Door County. Like other Peninsula Publishing and Distribution, INC companies, Paper Boy has experienced meteoric growth since its inception.
Originally a distribution service for rack cards and brochures with 12 wooden display racks strategically placed in Door County, the service now boasts well over 150 rack card customers and 200+ racks of many styles and sizes. In addition to the regular rack distribution Paper Boy has also developed an impressive roster of custom distribution clients and poster delivery.
Custom-distributed materials include various real estate guides, booklets, catalogs, posters, flyers, menus and more.
Paper Boy prides itself on distribution efficiency and relationships formed between drivers and local businesses. We currently have 4 vans delivering materials to all of Door County everyday.
Door County we've got you covered!
---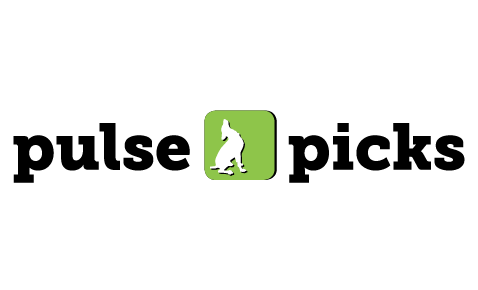 Our daily email sent to over 7000+ subscribers.
Our daily email sent to over 7,000 subscribers features breaking news, events, weather, and features from doorcountypulse.com.
Limited spaces are available to promote your business or event to this ever-expanding, core group of subscribers that include visitor centers and lodging establishments – in addition to active individuals on the peninsula and hundreds more beyond our borders.
Contact a sales manager for additional information and availability, or sign up for Pulse Picks here>>
---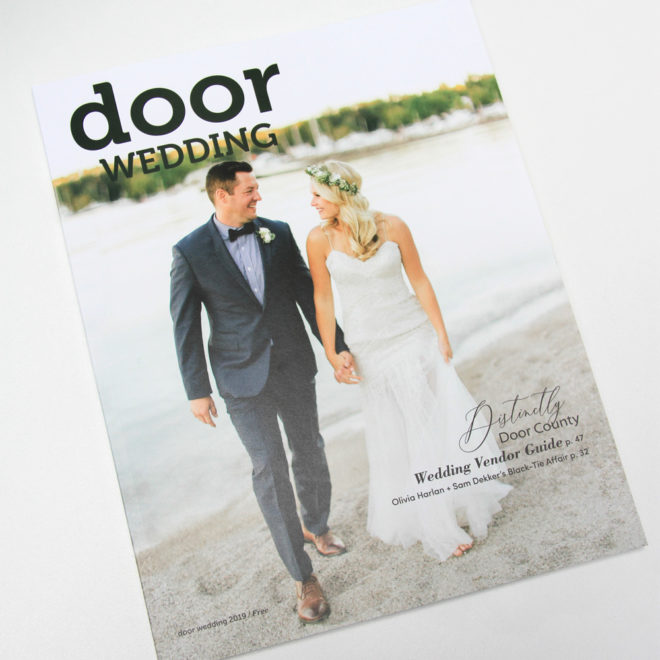 The only local wedding-focused publication in the county, highlighting real weddings and offering free listings for local vendors.
Door Wedding has been an idea that has long been in the making. The team behind Door County Living Magazine and The Peninsula Pulse have seen the need for a wedding specific publication as the wedding industry has grown more and more focused on providing unique and custom options for couples.
Door County, a destination that hosts over 2M visitors per year, finding and booking wedding services can be a daunting task. Our primary goal is to provide the information you need to get started.You will also find insider tips and real wedding inspiration. Each annual issue contains a Door County wedding vendor guide to help you with you planning needs.
---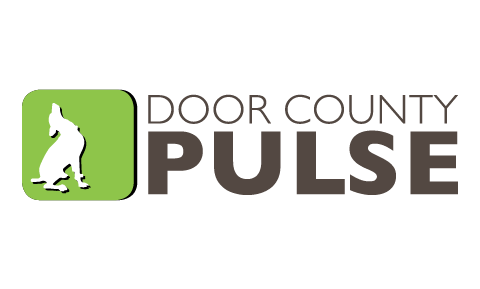 Door County Pulse is is the most trusted portal to everything Door County.
Door County Pulse is the new digital home of the Peninsula Pulse and Door County Living magazine, DoorCountyPulse.com advises residents and visitors where to go, what to see and everything needed to know to plan a fantastic, memorable Door County vacation.
Featuring the most complete Door County events and entertainment calendar, business directory, performance and gallery listings, DoorCountyPulse.com is your daily resource for the best of the peninsula.
Get the best writing about Door County from the reporters, editors, and writers of the Peninsula Pulse. Learn about the entertainers, artists, chefs and servers who make this such an amazing place to live and play and get up-to-the-minute gallery and performance information from the people who know it best.
From the pages of Door County Living, enjoy long form features on Door County history, mysteries, and unknown stories about the Door County lifestyle. From the Peninsula Pulse, we bring the latest news, community updates, and business information.
This is where photographer Len Villano's images capture the people, places, and natural wonder that have awed visitors for decades. And starting in June of 2015, it's where director Brett Kosmider will team with Myles Dannhausen, David Eliot and the Peninsula Pulse/Door County Living crew to bring you new short films to tell Door County's story in a new, breathtaking way.
In short, Door County Pulse is where we bring the best of Door County together under one umbrella, forming the most comprehensive Door County news and visitor resource ever assembled.
---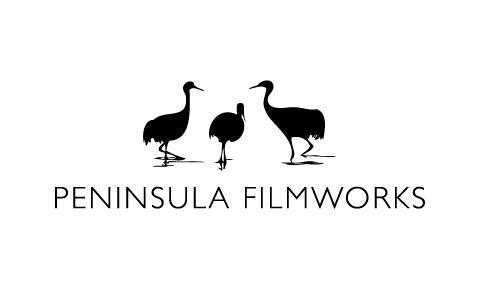 Shocking stories, crazy stories, moving stories. But mostly, we love the authentic stories of the people of Door County. The craftsmen, the artists, the entrepreneurs, the characters.
This little sliver of the planet moves us every day, and for nearly 10 years David Eliot, Myles Dannhausen, and Brett Kosmider have been discussing ways to tell its stories through video. In the days before YouTube, they even thought it might be a local TV station. Thankfully they didn't go too far down that road!
Dannhausen was born in Door County, careening around Egg Harbor on a beat-up huffy and worn out sneakers, moving to Chicago in 2012 but maintaining my peninsula roots. Kosmider's attachment to this place came early on in family vacations, and he's been pulled to this peninsula's shores ever since, finally moving here in 2015 after many years living a duel city/country existence. And Eliot was so inspired by the peninsula's stories it held that he founded a newspaper straight out of college to give people a place to put them.
As video moved to the web, they saw an opportunity to tell those stories in a whole new way, to a much larger audience. An opportunity to expose millions more people to the beauty of the peninsula and the quality of its people that goes beyond images of lighthouses, fish boils, and cherry pie.
They tell the stories of the the cooks, the bartenders and the farmers. Of the volunteers who spend hours on a Saturday picking rocks, chopping roots, and cutting brush to make ski and biking trails through the parks. Of the entrepreneurs who take huge risks to pursue a dream or fill a desperate need in the most challenging of business climates. Of the eccentrics that give this place its character, its soul, and that make it different than a hundred other small towns or tourist destinations.
And now, because of the evolution of video, the web, and the intersection of three paths, they're finally able to do this.
So they started Peninsula Filmworks, with Brett behind the camera, Myles ferreting out stories, and David driving ideas forward. Our project is a mix of mini-documentary films that we felt we had to tell, supported by sponsors and commissioned videos about Door County businesses and non-profits, and driven by our passion for the Door County peninsula.
---