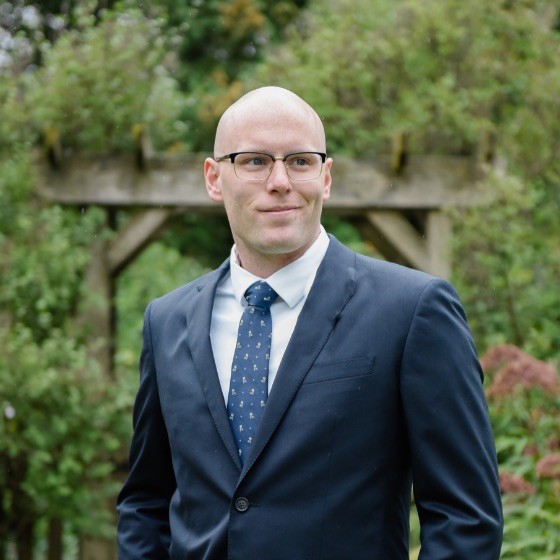 Jake Cummings, Door County Economic Development Corporation
Door County alumnus Jake Cummings has joined the Door County Economic Development Corporation (DCEDC), energized to facilitate business growth in the community he loves. 
After graduating from UW-Madison with a bachelor's degree in economics, the Sturgeon Bay High School graduate spent fewer than two years in Denver before he and wife, Maddie – a Sturgeon Bay High School alumna – felt the pull of home.
"I missed the small-town sense of community and being connected to everyone. You can't hide from anything – which is both a good and bad thing sometimes," Cummings said, laughing.
He has brought that community-minded spirit and a strong background in finance and economics to his new role as the DCEDC's director of business development.